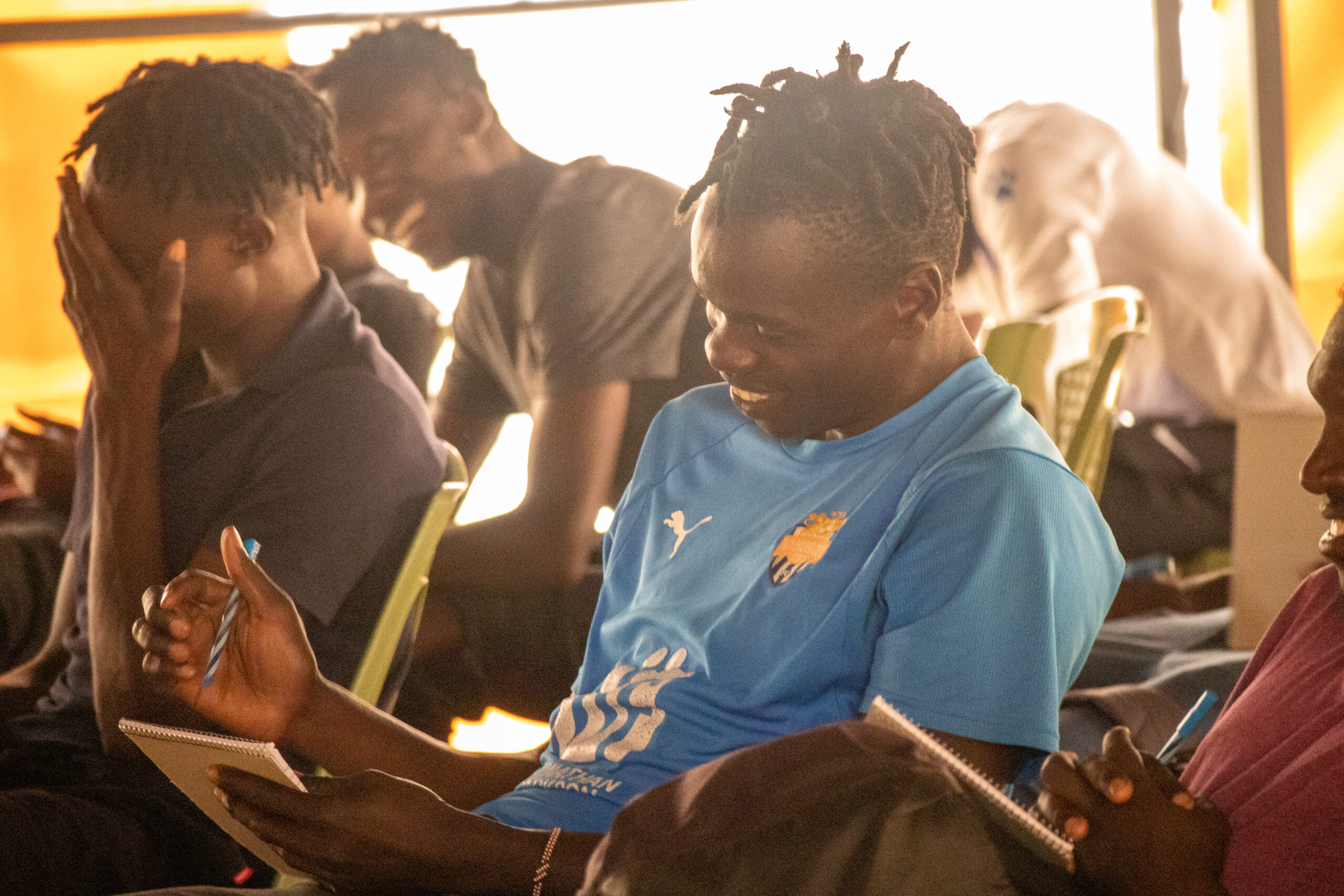 City Stars Players Receive Economic Resilience And Sustainability Training
January 17, 2022
0 Comments
The Jonathan Jackson Foundation (JFF), through its Economic Empowerment Pillar, took Nairobi City Stars players and technical bench through a workshop on planning and savings on their hard-earned cash for a better future.
In a workshop held at World Hope Centre (Kawangware) on Wednesday 12 January 2022, JJF, through Business Development Manager Randy Ochieng, spoke on the importance of financial management with a keen focus on planning and consistency in savings.
"The ultimate aim of the workshop was to inculcate the savings culture among the City Stars family as well as highlight suitable savings channels to the members to enable them build up their savings for future purpose," said Randy
"Among the areas we looked at was the importance of saving, factors that determine ability to save, as well as the different savings channels – whether formal or informal and the challenges of savings,"
"Very importantly, we went through the habits that hinder savings that affect very many sports persons such as living beyond means, bad life habits such as alcoholism, being over generous, lack of planning or poor planning (budgeting), impulse (unplanned) purchases, buying excesses and having a monkey hand (Raid the savings),"
The JJF board is committed in improving the welfare of the community starting with those at City Stars most of whom come from informal settlements. Planning such seminars, this time on how to save, is our way of brightening the future of the youths we work with

Jonathan Jackson Foundation CEO – Diana Sifuna
The clincher of the workshop was on tips to saving that included the need to acquire the culture of saving, discipline that includes deliberate effort not to withdraw saved money before a set objective is met, need to always budget, need to cut down on unnecessary expenses e.g., use of cheaper means of transport, or walking home from training.
"You have to be patient and work hard to be able to build up your savings. Learning more about savings by getting financial Education will lead to understanding investment which is the next item of discussion."
Adding their voices to the workshop, and on the points of discussion were, among others, head coach Nicholas Muyoti and senior players Peter Opiyo and Anthony Kimani.
"We played the game back then but never had the opportunity to attend such Workshops. Or rather such talks never came to us," said Muyoti "Most of what was highlighted at the seminar are things players can relate to. We thank the Jonathan Jackson Foundation for bringing this to light and we hope from today onwards we can pick up the saving culture by embracing proper financial management." Added Muyoti
Peter Opiyo summed it up for the players; "This is an eye opener, and it is very clear that saving calls for discipline and sacrifice. My take home is; you have to start saving what you have now, and not tomorrow."
The Jonathan's Foundation CEO Diana Sifuna was also in attendance, and she expressed the JJF's Board Commitment towards supporting the NCS Players on and off pitch.
"The JJF board is committed in improving the welfare of the community starting with those at City Stars most of whom come from informal settlements. Planning such seminars, this time on how to save, is our way of brightening the future of the youths we work with,"