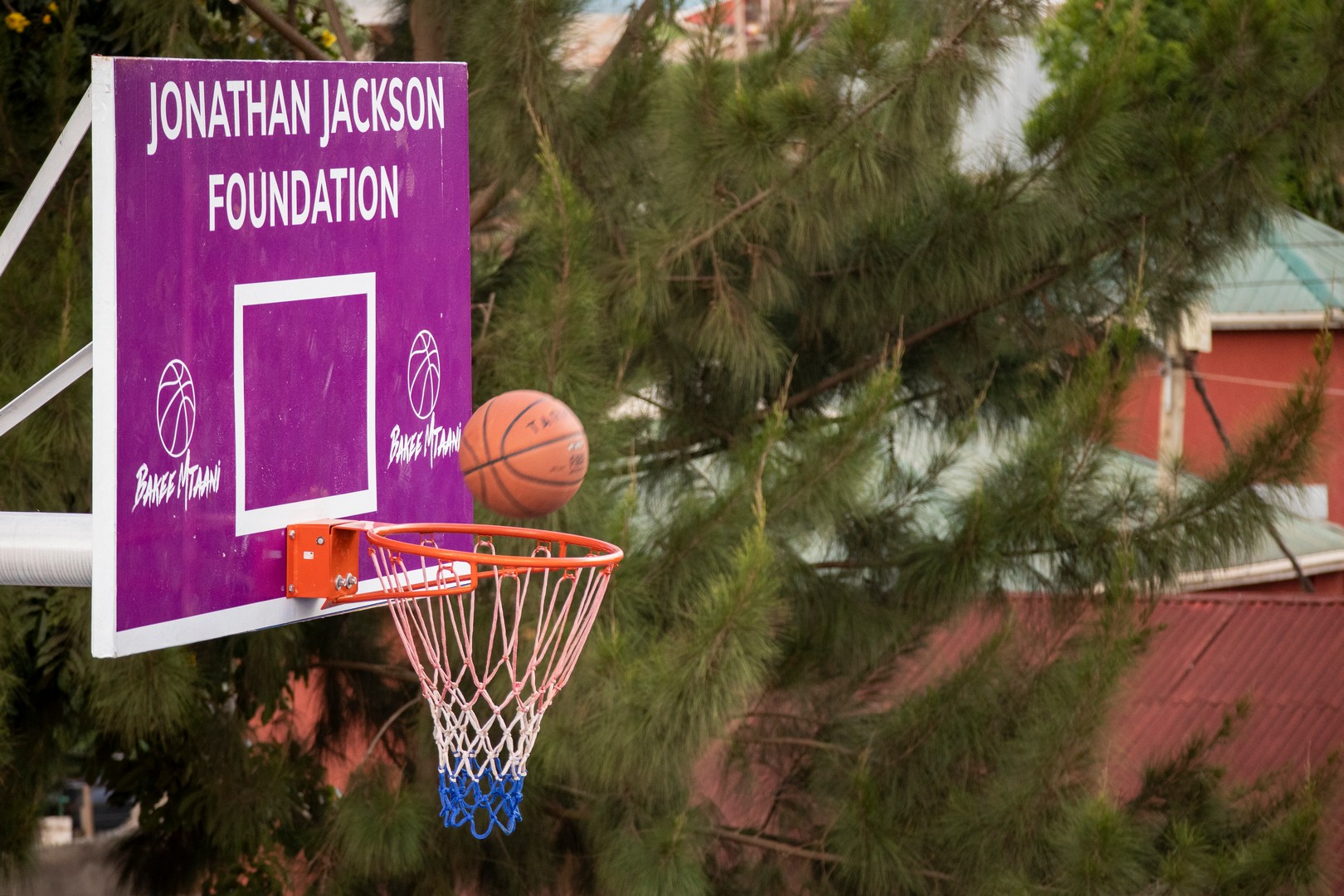 JJF 'Bakee Mtaani' Project breaks ground once again for construction of a Basketball court at Riruta Stadium, Dagoretti South
August 27, 2021
0 Comments
The Jonathan Jackson Foundation (JJF) is a non-governmental organization that acts as a custodian of community change through a transformative agenda, focusing on leveraging the networks in the community to empower the vulnerable and underserved populations economically and socially.
'Bakee Mtaani' (basketball in the hood) is a revolutionary initiative that seeks to introduce basketball courts as safe spaces within Nairobi's informal settlements and communities. The project includes the identification and construction of basketball courts, sourcing of equipment, implementing training for coaches and referees to oversee basketball tournaments and comprehensive training programs for the youths to learn the sport and ensure high levels of participation. JJF intends to construct 12 basketball courts this year, with construction currently ongoing in one location in Dagoretti North.
JJF held the second groundbreaking ceremony of the year on Friday 27 August 2021 at Riruta Stadium, Kawangware, following through on the promise of building more courts within the communities in Nairobi's informal settlements. The ceremony focused on breaking ground in Dagoretti South, after having done so in Dagoretti North the previous month.
The court will provide a safe space for the youth to interact and hone their sporting talents, keeping them positively engaged and hence reducing the chances of them taking part in crime, prostitution and drug and substance abuse. Exposure to professional basketball players, life skills, camaraderie and fellowship among the youth, as well as basketball scholarships to promote basketball pro-level playing as a career, are all part of the project's long-term agenda.
We are grateful to the landowners association for cooperating with us in providing a strategically located space within Dagoretti for a basketball court. The community of this area will benefit greatly from it.

Jonathan Jackson, Chairman of JJF
The chief guest, Member of Parliament for Dagoretti South Hon. John Kiarie (KJ) remarked "JJF, you are partnering with a community that understands the power and value of sports. Dagoretti South carries national sporting champions in football, volleyball, rugby and basketball; we are eager to have a state-of-the-art facility for more basketball champions to arise from."
Chairman of the Dagoretti District Land Owners Association, Mr. Francis Migwi commented, "We have the land and are more than willing to provide it for the betterment of our youth and the community at large."
Also in attendance was the Chair of the Nairobi Basketball Association (NBA), Mr. Ronnie Owino, who had this to say, "We look forward to returning here on completion of construction in one month's time. As the Nairobi Basketball Association, we plan to host training camps and clinics with the youth of this community right here."