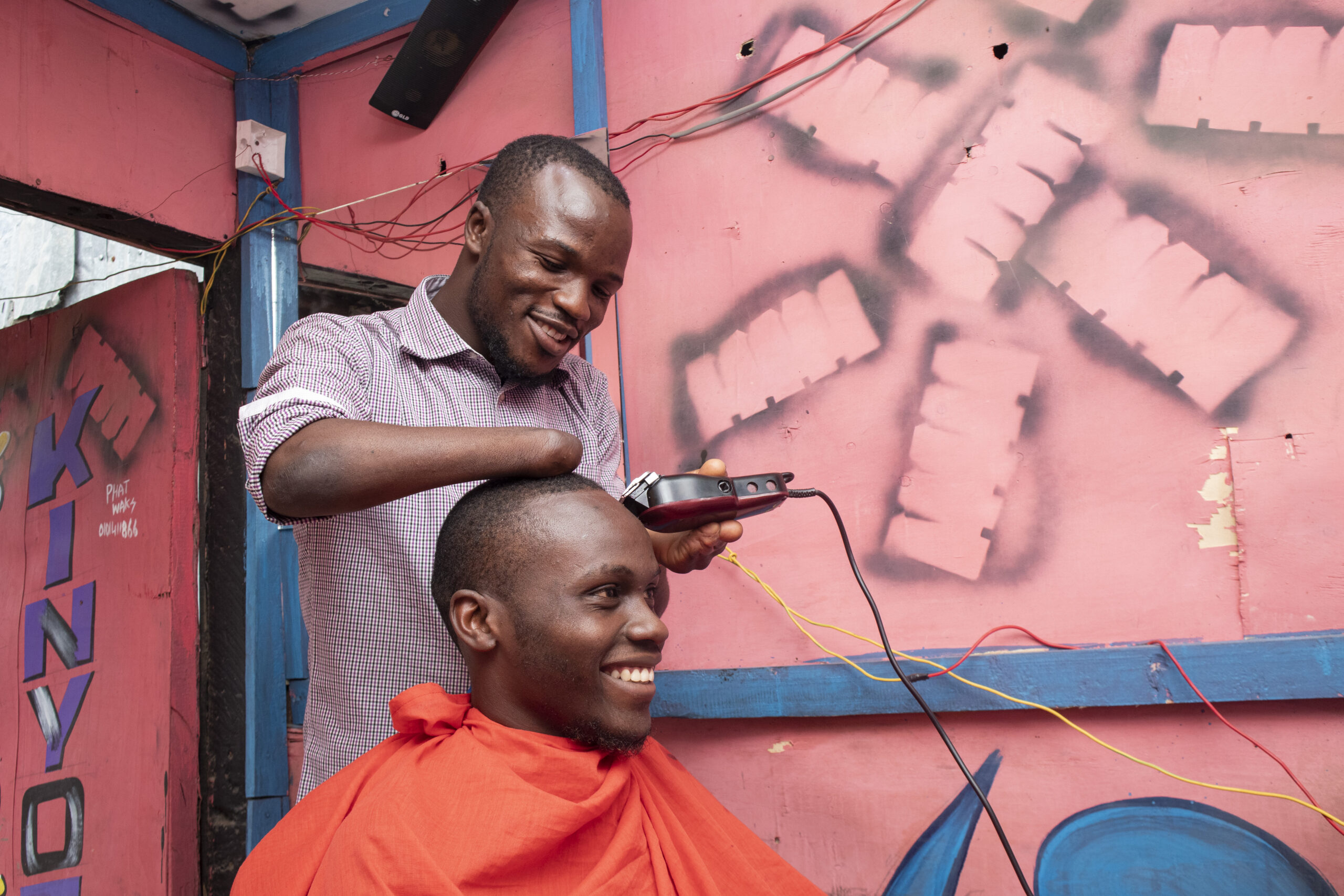 Differently-abled yet very able (The Story of Rogers Omoyo)
January 26, 2021
0 Comments
Rogers Omoyo heard about the Hairdressing & Beauty Skills training from friends in his neighbourhood and sought out to attend one. Being a person living with a disability, Rogers was not fortunate to find self-sustaining work so that he may no longer depend on his parents. He saw the training as a possible opportunity to learn a skill that could lead to self-sufficiency.
Rogers attended the hairdressing and barbering training facilitated by JJF and Fresh Cuts Foundation. Here he acquired skills in barbering and was awarded a hair clipping machine as seed capital. Rogers decided to open a barber shop and continually practiced his craft.
He has since employed two individuals to meet the work demand that his barber shop now has. Thanks to the training and his determination, Rogers is able to put food on his table and that of others. "It is my prayers that others will follow in [JJF]'s spirit and empower more youths like me."
This year, JJF aims to train 50 youths like Rogers through the Hairdressing & Beauty Skills program and with your support, we can make this a reality. Kshs. 30,000 can train one member in and change their life. Make a donation towards this program to MPesa Paybill 904870, Account Number Jenga Jirani, or reach out to us for more details on other ways you can partner with us on this program.