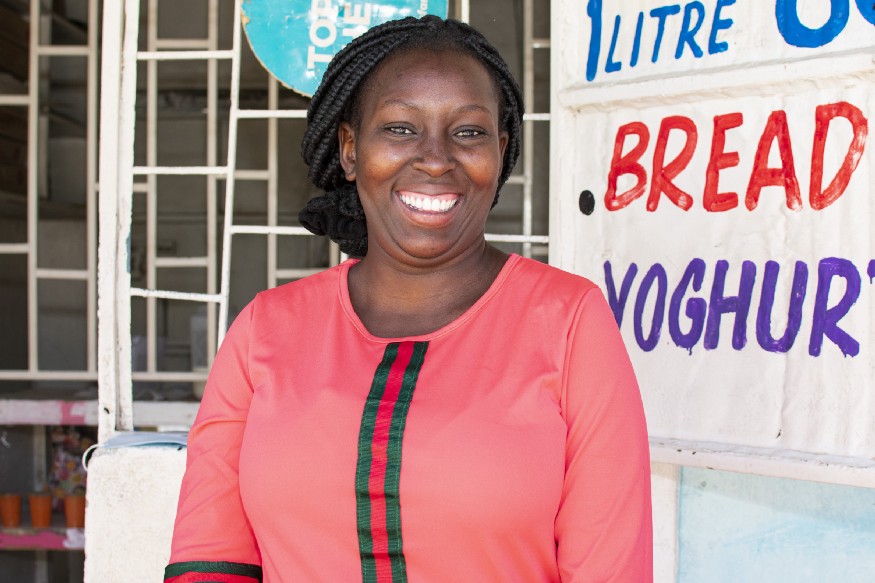 Women leading and serving in the face of the pandemic
On this year's International Women's Day, we celebrated three ladies from the Vision Makers youth group that demonstrated leadership and economic resilience despite the Covid-19 pandemic.
Patricia Wanjiru had just started her small business of selling milk from a bucket when in 2018 she first joined the Vision Makers group, a community-based organisation that JJF trained on scaling up economic empowerment activities. Her business was loss-making and she didn't know how best to manage or grow it. This placed her in a position of semi-dependence on others. In 2019, Carolyne Kaduka, a member of the group attended the JJF Mini-MBA training where she was equipped with knowledge on branding and book-keeping for small businesses. Just before the Covid-19 pandemic hit Kenya in early 2020, Carolyne went ahead to train other group members such as Patricia, sharing the same skills and know-how she had received.
Patricia swiftly put the knowledge to work, incorporating book-keeping into her business management and adequately branding her shop, Raha Diaries. A year later, she has now acquired a freezer for her milk-selling business and expanded her offering to include other products such as yoghurt, juices and cakes.
She has been profit-making since she implemented these changes and is now self-reliant. Patricia hopes to expand her business further and employ others in the near future.
Two other ladies, Cheryl Achieng and Catherine Mumbe, shared similar testimonials after attending Carolyne's session.
We exist to impact individuals in the communities we work with in this manner, creating a ripple effect of the Jenga Jirani philosophy that we live by. This year, JJF aims to take 150 youths like Carolyne and Patricia through the mini-MBA program they benefited from and with your support, we can make this a reality. Kshs. 30,000 can train one member in social enterprise development and change their life. Make a donation towards this program to MPesa Paybill 904870, Account Number Jenga Jirani, or reach out to us for more details on other ways you can partner with us on this program.