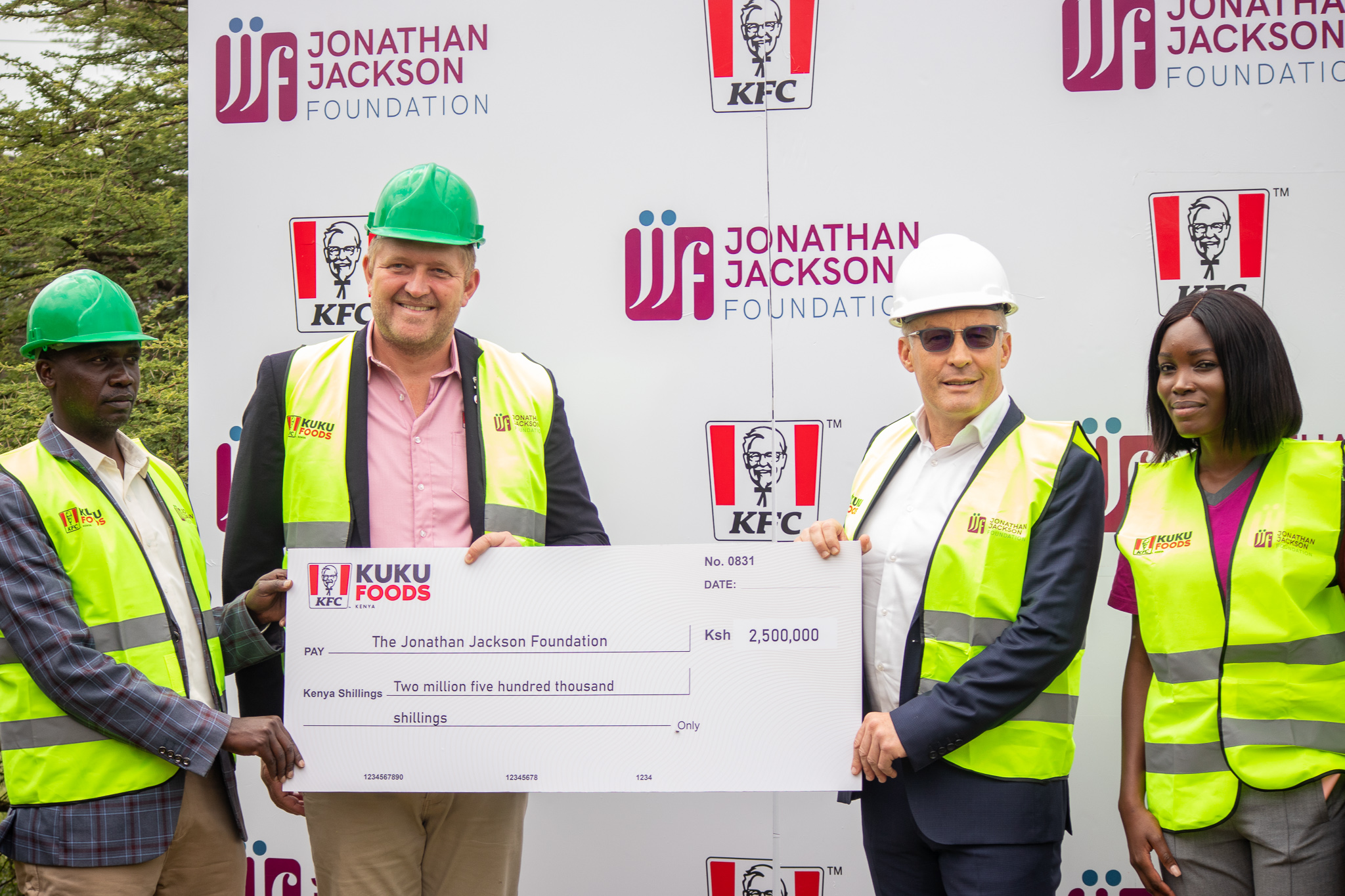 JJF Partnership with KFC on Bakee Mtaani
Leading eatery KFC Kuku Foods has partnered with JJF to put up a new basketball court at Umama grounds in Kayole. 'Bakee Mtaani' (basketball in the hood) is a revolutionary community initiative that introduces the basketball sport within Nairobi's informal settlements and communities as a fun game for team building as well as provide a safe space for the youths. The project includes the identification and construction of basketball courts, sourcing of equipment, implementing training for coaches and referees to oversee basketball tournaments and comprehensive training programs for the youths to learn the sport and ensure high levels of participation.
KFC's partnership in constructing the full-size basketball court is preceded by 3 other full-size basketball courts built in the Dagoretti North and Dagoretti South Communities. On the 18th of May 2022, JJF Founder and Chairman – Mr. Jonathan Jackson stated his gratitude to the Catholic Church and KFC as partners.
The court we are launching here today is going to be our fourth basketball court which follows through with the JJF promise to build more safe spaces for youth engagement within the Nairobi informal settlement

Diana Sifuna, CEO JJF
In attendance were the community leaders, youth, the church, Nairobi Basketball Association representatives, Nairobi Metropolitan services representatives, Umama Grounds representatives, KFC and JJF staff among other stakeholders.
KFC employs over 1000 youths who also form a core part of our customer base at KFC. We are therefore very aligned to JJF's mission of addressing the burning issue of youth unemployment and social development. This facility will provide a meeting point for interaction for not only our customers, but also with other youth which fully aligns with our objectives as an organization

remarked the KFC CEO Jacques Theunissen at groundbreaking event on site.
The other courts constructed by the foundation are at Gatina Primary School in Kawangware, at BP Riruta Stadium and at the HGM Primary School which was launched by Sports Cabinet Secretary Amina Mohammed in 2021. The new court, upon completion, will be open to use for all the youths, schools, churches in the Komarock area and beyond.