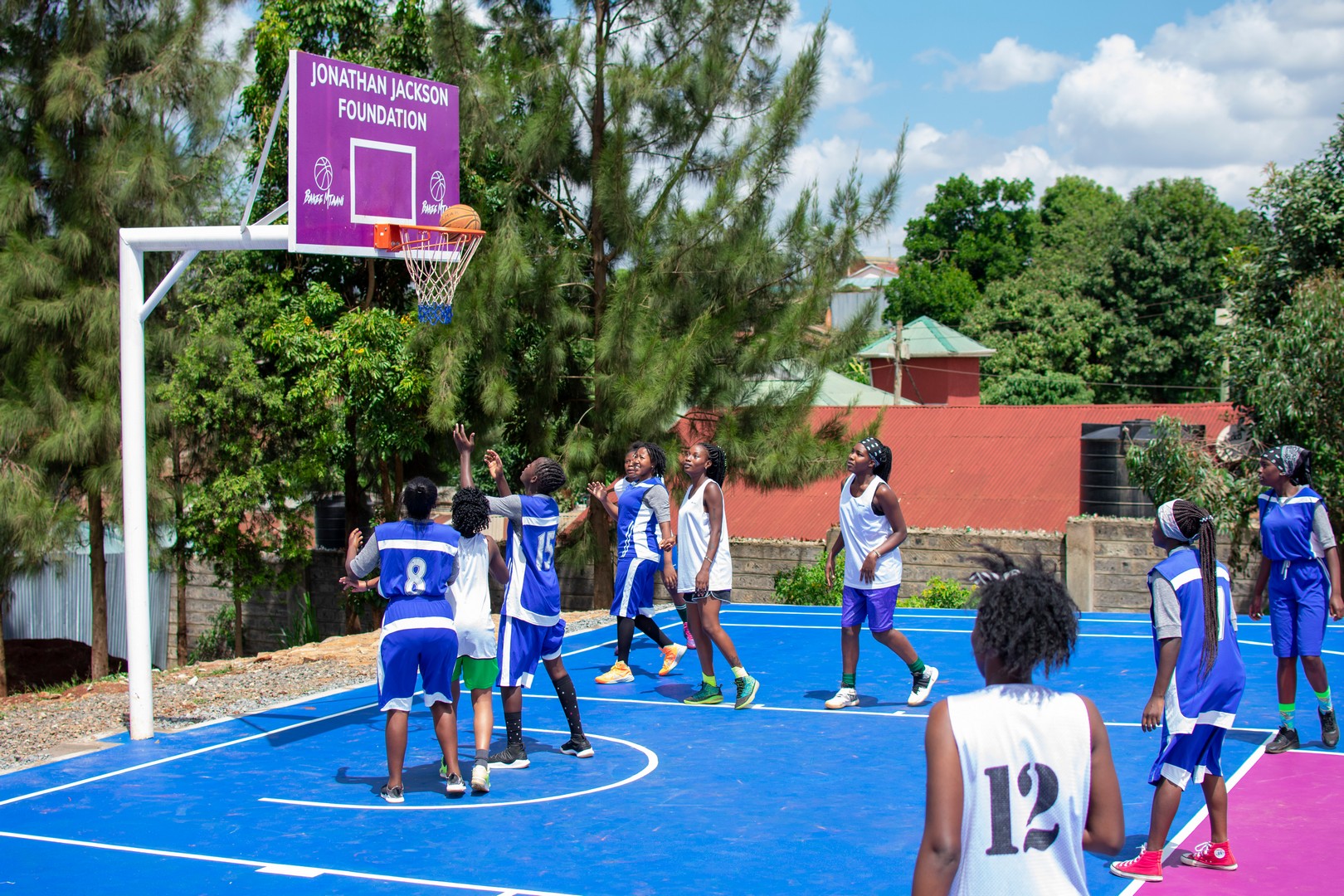 Bakee Mtaani goes mainstream in Gatina, Kawangware
As part of the Bakee Mtaani initiative, JJF built a basketball court in Gatina Primary School, Kawangware, in November 2020. The local community has since proactively owned and managed various activities that take place on the court, in cooperation with the school management. A project management committee was formed to coordinate the court activities and encourage the community to plug in to basketball.
As a result, a basketball clinic was organised involving 8 community coaches and this engaged about 100 pupils with no previous involvement with basketball. Two community basketball teams have now been formed: Cardinals, a male team of 25 aged between 8-23 years, and Lady Titans, a female team of 15 aged between 18-20 years. Another 3 local basketball teams that play in the Nairobi Basketball Association (NBA) league now use the court as their training ground.
Additionally, every Thursday at 3.00 PM to 4.00 PM, the school hosts community volunteer coaches who run a basketball camp with 50 pupils, essentially integrating basketball into the school curriculum. Over the weekends, the court is open between 8.00 AM and 6.30 PM for friendlies.
We anticipate even greater positive impact with time. JJF plans to build 12 more basketball courts this year and you too can support this project through donation of play-ground spaces, building materials, basketball equipment and fiscal donation. You can also volunteer as a basketball trainer, referee and coach. Get in touch with us for more information on this.